Signed Language Interpreting Practices
Signed Language Interpreting Practices
Signed Language Interpreting Practices: Overview and Contact Information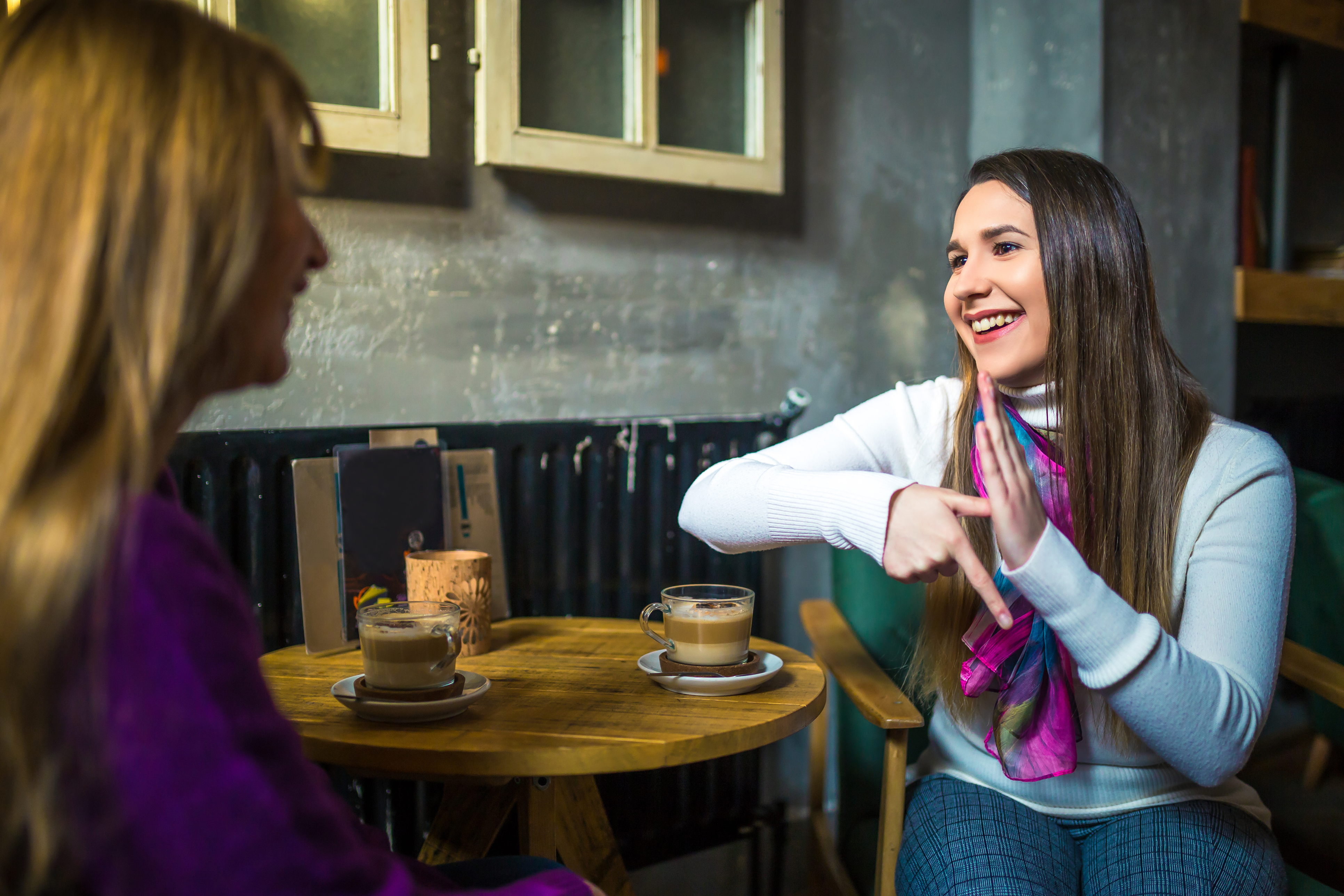 The purpose of the New Mexico Signed Language Interpreting Practices Board is to adopt minimum standards and qualifications pertaining to the licensure of signed language interpreters and to ensure that members of the interpreting profession adhere to established ethical standards perform with a high degree of competency.
New Mexico requires all signed language interpreters to be licensed. Practicing without a license is a misdemeanor punishable by up to 364 days in jail and/or up to a $1000 fine. Interpreting is defined as any form of facilitating communication in a visual form, regardless of the individual's job title or position description.
Mailing Address (regular mail)
Boards and Commissions Division
c/o Signed Language Interpreting Practices Board
P.O. Box 25101
Santa Fe, NM 87504
Physical Address (For delivery services ONLY – UPS, FedEx, Etc.)
New Mexico Signed Language Interpreting Practices Board
Toney Anaya Building
2550 Cerrillos Road, Second Floor
Santa Fe, New Mexico 87505
Contact Numbers and Email Address
Phone: (505) 476-4930
Fax: (505) 476-4620
Email: Signlanguage.board@rld.nm.gov
Help Desk: rld.sliphelpdesk@rld.nm.gov
Staff Directory
Jacquline Cordova, Licensing Specialist
Click here to file a complaint.
Electronic Data Purchase Agreement
Signed Language Interpreter Licensure: History and Purpose
Purpose of Interpreter Licensure
Hundreds of professions require practitioners to be licensed in order to protect consumers. Purposes of interpreter licensure include:
Establish minimum level of quality and ethics for interpreters
Protect consumers from unqualified or unethical interpreters
Create accountability for pre-certified interpreters or those who are not members of the Registry of Interpreters for the Deaf (RID) and therefore not under their jurisdiction
Establish a complaint process that is locally based and accessible
Critical Background
Interpreters in elementary settings are often the only language model for Deaf children:
o Approximately 90% of Deaf children are born to hearing parents.
o Only a small portion of those parents become fluent in signed language.
An educational interpreter who doesn't meet the minimum standards is unable to provide effective communication access, thus becoming a barrier to student success.
Deaf students in elementary settings don't possess self-advocacy skills needed to problem solve if they don't understand their interpreter.
Deaf and Hard of Hearing consumers rely on community interpreters to effectively communicate information related to medical, mental health, legal, and employment situations. Poor interpretations can lead to serious adverse consequences for consumers.
At least 40 states currently have minimum standards established for interpreters. Standards are implemented through licensure, certification, or registration.
The New Mexico Public Education Department (PED) had previously established a licensure requirement for K–12 interpreters of a score of 3.5 or better on the EIPA Performance Test. That standard was superseded by the passage of the Signed Language Interpreting Practices Act.
Brief History
A group of Deaf consumers and interpreters started the process in 1997, concerned about the fact that many New Mexico interpreters were not properly trained, not certified, and many not even members of RID, making it impossible to file a complaint against them for poor quality services or ethical violations.
Town Hall meetings were held throughout the state starting in 2002
The Signed Language Interpreting Practices Act was passed by the Legislature in 2007
The original board was appointed by Governor Bill Richardson and began work in 2008
Licenses began being issued in July 2009
Issuing Agency
Licenses are issued by the Signed Language Interpreting Practice Board (SLIPB) under the Regulation and Licensing Department (RLD). RLD is responsible for licensure of more than 200 professions in the state of New Mexico. A searchable database of licensed interpreters can be found in the Verify a License section of the RLD website.