Boards and Commissions Overview
The Boards and Commissions Division licenses and regulates more than 30 different professions and specialized trades, from accountants to funeral directors. This division establishes specialized standards on education and training to ensure New Mexicans receive quality care and services from qualified professionals.
Each board and commission has its own set of rules and its own licensing requirements. The Governor of New Mexico appoints members to boards and commissions who work closely with the Superintendent of the New Mexico Regulation & Licensing Department to protect consumer rights while promoting good business practices and economic growth.
For more detailed information on each board or commission, please click on the link to individual Boards & Commissions below.
ANNOUNCEMENT:
NEW ONLINE LICENSING PLATFORM  PLEASE READ IF APPLYING OR RENEWING A LICENSE
The New Mexico Regulation and Licensing Department and State of New Mexico are implementing a new automated licensing platform. This investment will simplify the licensing process, making it easier to apply for and renew licenses in New Mexico by eliminating paper forms and money orders, and cut down on staff time required to process, review, and approve applications and renewals.
The rollout of the new platform will be completed in phases, starting in the summer of 2021 and will continue into 2022 with all RLD boards and commissions.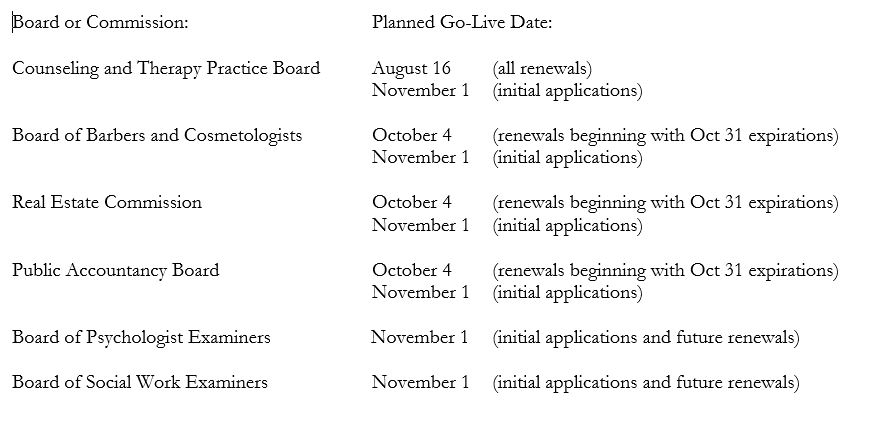 Individual Boards & Commissions